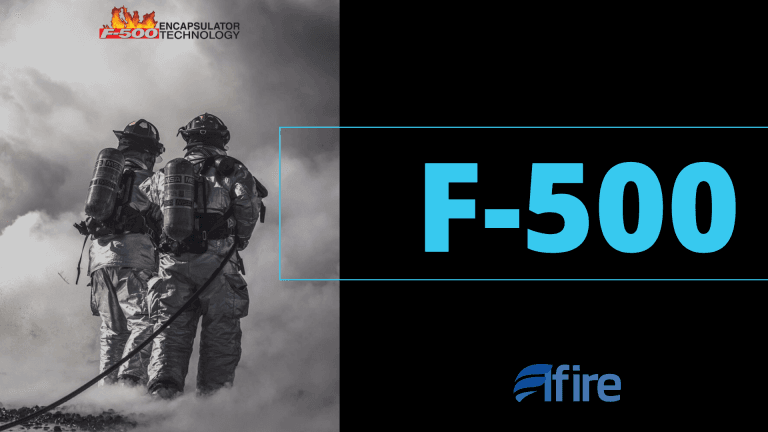 F-500 ENCAPSULATOR TECHNOLOGY (Encapsulating Technology) is the most innovative concentrated additive for proportioning in water-based systems, which combines in a single product the properties of a Wetting Agent (reduction of surface tension) with the exclusive Micelle Encapsulating Technology and establishes an enormous gain in efficiency and speed in Fire and Hazardous Materials Control.
The speed with which the F-500 extinguishes the fire is a result of its simultaneous action on 3 ''legs'' of the fire tetrahedron: Heat Source, Combustible Material and Chain Reaction, while other extinguishing agents act only on 1 or 2 elements that cause fire.
In addition to its high efficiency, the F-500 is also a great cost reducer, as it optimises up to 20 times the Water+Concentrate resources needed in a fire fight.
F-500 is an environmentally safe, non-toxic, non-corrosive, 100% biodegradable agent and its characteristics still allow it to be an excellent alternative in the Control of Risks of spills of flammable liquids or when flammable/explosive vapours are formed.
Manufactured by HCT Hazard Control Technologies, Inc-Fayetteville-Georgia-USA, the F-500 ENCAPSULATING TECHNOLOGY holds UL Underwriters Laboratories approvals from the United States and Canada and is a product listed by the EPA - Environmental Protection Agency - on the National Contingency Plan - EPA's NCP Product Schedule. It also has approvals from environmental agencies in Canada, Australia and numerous countries in Asia.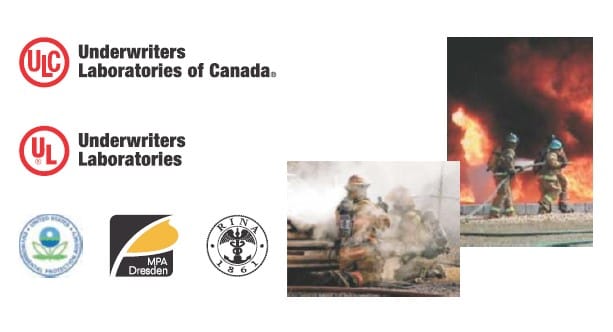 Objective
The F-500 is not intended to form and maintain a foam cover to promote the extinction of the fire. Its application is direct, mixed with water and dispenses with the use of special equipment such as aerator tubes or compressed air systems used with LGE.
(1) Micelles: A globular structure formed by an aggregate of surfactant molecules, i.e. compounds that have polar and apolar characteristics simultaneously, dispersed in a liquid constituting one of the phases of a colloid.
(2) Amphipathic Molecule: molecules with the characteristic of having a hydrophilic region (soluble in water) and a hydrophobic region (insoluble in water).